UPDATE 10-24-21: I'm using black wool fabric for the reverse side rather than the fabric shown in the second batch of photos: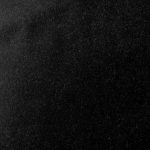 The Bodice
The first side is made with a woven tartan plaid in blue, green, red, white, and black.  It reverses to a black basket-weave fabric which has been embellished with green and black jacquard trim sewn in the front and back at figure-flattering angles.  Black cording laces up the front through 14 grommets and at the shoulders through 8 more grommets.  The cording ends are crimped with aiglets for ease of threading and a nice, finished look.
DISCLAIMER: I'm extra picky about lining up symmetrical fabric designs so the left and right sides of the bodice are mirror images.  However, plaid is tricky to get perfect.  The plaid in your bodice may not line up perfectly in the front.  (You can see in the photos this bodice isn't quite perfect, but still looks great.)  If that's going to vex you, please consider ordering another bodice.
This very sturdy bodice is designed to achieve the period-correct conical figure (no darts or princess seams) by pressing the chest and stomach flat and squeezing the bosom up above the neckline.  (Unfortunately, my dress form can't "squish", but hopefully you get the idea!). It has 8 pieces of supportive boning (a combination of coated spring steel and heavy poly…not that bridal stuff) and is interlined with heavy weight interfacing.  What does all this mean to you?   Superb support, comfort and excellent durability for many years of wear.  The tighter the fit, the more "push up" and "cinching" effect achieved.
As with all my bodices, sewn shoulder seams are available upon request, but the bodice will no longer be reversible.
The Cotton Skirt
Is made with four full yards of black 100% 'Dream' Cotton fabric in a light-medium weight.  (I also think a navy or green skirt would look lovely with this bodice, so if you prefer either of those instead of the black, let me know with your order.)  It has a drawstring waist for the perfect fit. (I prefer drawstring to elastic in the skirts of my own costumes since they can be worn very tightly under a gown or bodice without riding down.)  Circumference is a full 144″.  Serge hemmed to desired length up to 44 inches.
Chemise blouse sold separately.
Click here for measurement and fit information.
$160.00