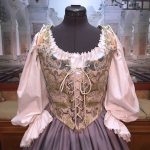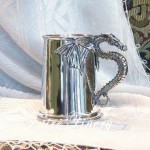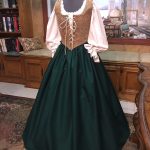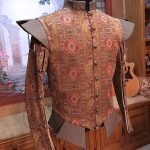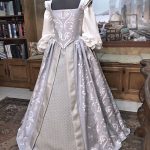 Welcome to my virtual store, weary internet traveler! Take a load off and stay a while. Here you will find an ever-changing, delightful assortment of quality historical garb, as well as a variety of unique accoutréments for the
perfect finishing touch.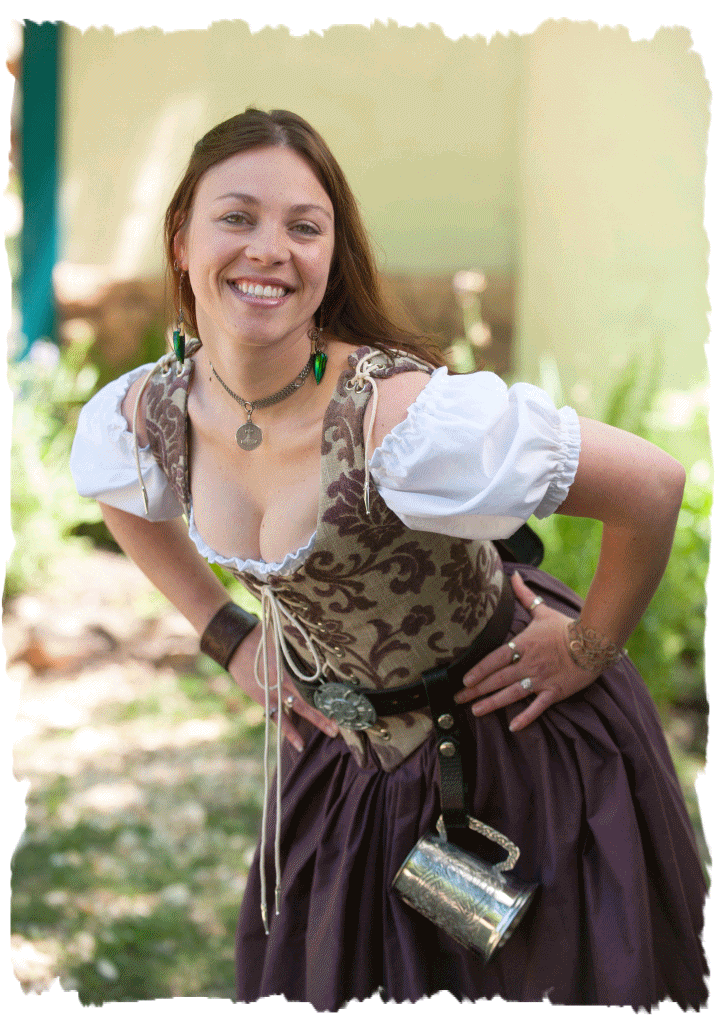 I make every article of clothing found on this website, and I make them all right here in the good ol' USA. I do not subcontract my sewing out to other seamstresses, nor do I have a staff of underpaid, overworked elves chained to sewing machines in some tiny, unventilated sweatshop.
This is why my Renaissance clothing is of the highest quality in workmanship as well as fabrics and trim.
They are imbued with a little piece of my soul, so please treat them kindly.
My husband makes the wooden tankards and the leather goods. He's quite talented and frequently hilarious, which is why I'll probably keep him around after his looks are gone.
This is not just a business; it's my life. I consider myself incredibly fortunate to be able to do something I love for a living, and I believe that shows in my work.
Now, I should warn you: garb-collecting can be highly addictive, but truly, we could have far worse obsessions, right? I believe that dressing up in period clothing and frolicking about at the Faire is the most fun we can legally have as grown-ups.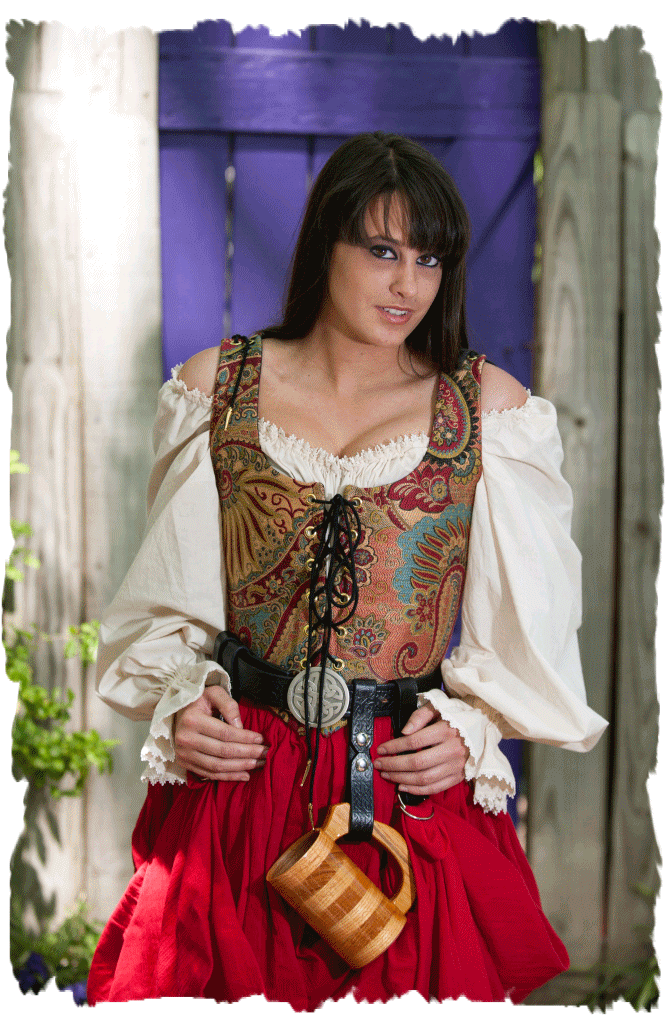 And besides, life is too short to be bored or frumpy. Huzzah!
– Nicki Smith, Proprietress
For more information about my bodice designs, click here: Renaissance Bodice